Would you like to experience for yourself how easy it is to work with Vormats?
Or plan a time that suits you directly.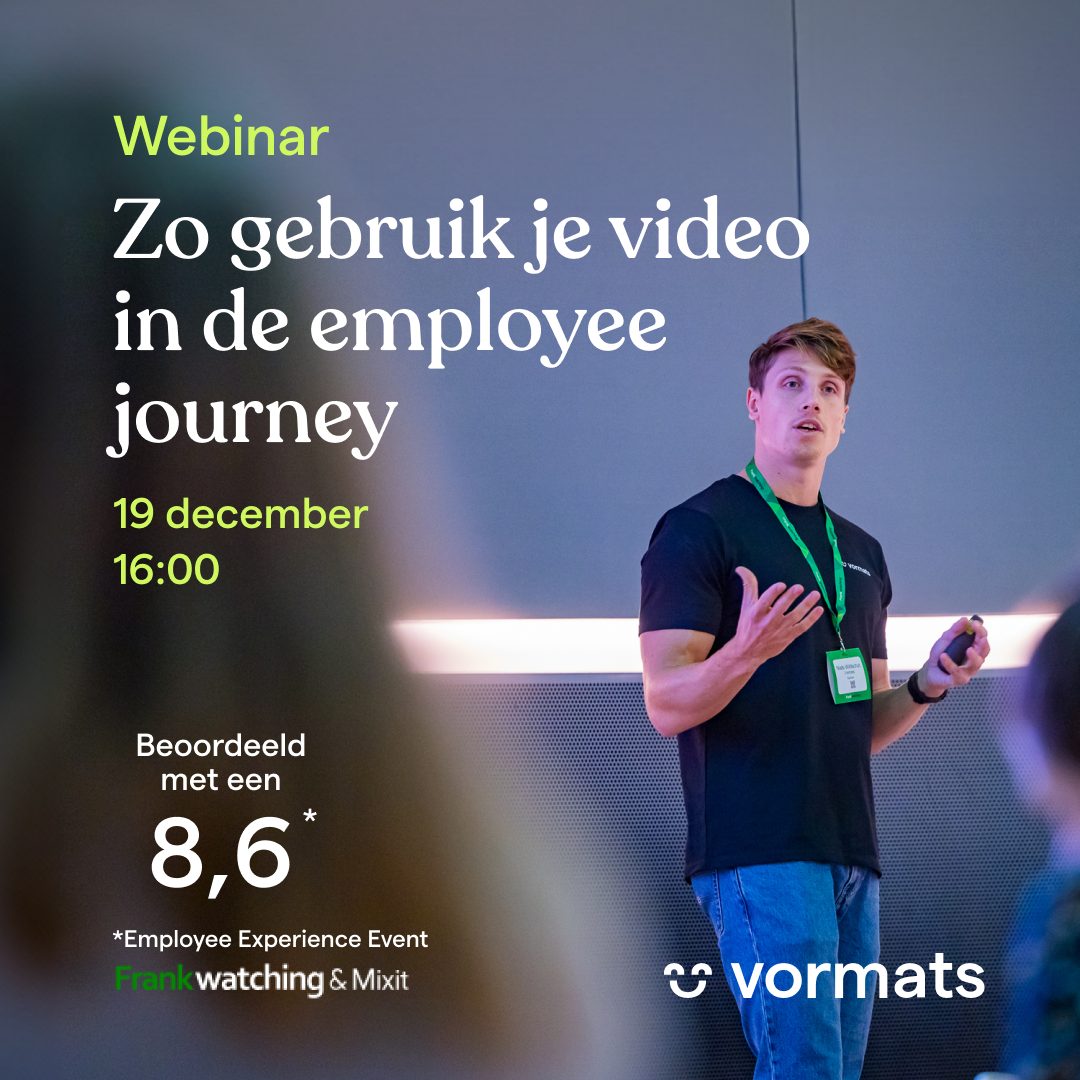 Don't miss out! Register now
Unlock the potential of video as the ideal alternative to personal contact and explore how you can leverage video for a successful employee journey.
Interesting for someone else?