Save valuable time and costs
Personally communicate your message using asynchronous video, without having to align agendas.
Saving you hundreds of work-hours per team member, per year.
Plan a live demo
Zij gebruiken Vormats al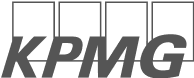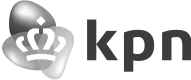 Work smarter together
Document clarification? Step by step breakdown? Just take to your screen, yourself, or both and get your message across without any intervening questions. A video can be created just as quickly as an e-mail but provides first-hand information in the right context. There's no room for miscommunication.
Make better use of work time
Record and share your message from your desk via your trusted system. The recipient can watch it as many times as they need, at their convenience and can easily forward it on. This way, you have nothing more to plan and can clear the agenda's.
Communicate at scale
Streamline communication and make information accessible to everyone, even when agendas differ, or co-workers work in different time zones. Track who watches your video and keep the conversation moving via the comment button.
Privacy and security requirements
We know how important the guarantee of privacy and confidentiality of organisational data is. We rigorously protect your data using encryption and other security best practices.
All data is processed within the EER
Data encryption 'at rest' and 'in-transit'
Two Factor Authentication (2FA)